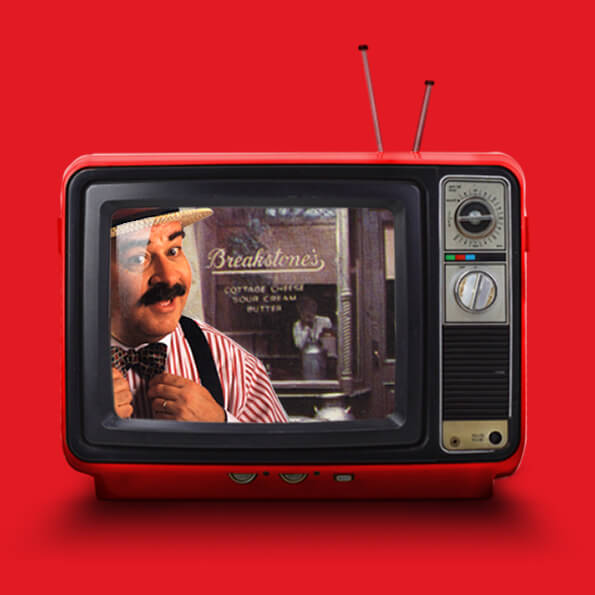 What's the Scoop?
A Breakstone's Story
BREAKSTONE'S is an East Coast favorite with foodie flair. Its high standards for quality and passion for bold flavors have been ingrained in the brand since its inception in 1882, when Lithuanian immigrants Joseph and Isaac Breakstone opened a dairy store on New York's Lower East Side. The brothers created a long‐standing tradition of making only high­‐quality dairy products, including the cottage cheese and sour cream we have today.
In 1976, the brand's heritage and passion for quality were brought to life through the fictional 1890s character Sam Breakstone and his dog, Jack. The duo was featured in a series of nostalgic and award‐winning TV commercials depicting Sam Breakstone's strong‐willed nature and unyielding desire to craft the perfect sour cream and cottage cheese, every time.